The PDFs can be downloaded only through desktop and videos can be saved offline in the mobile application infinity exam.
In order to download the PDF, you need to follow the following steps:-
STEP 1: Visit out Learning Management System (LMS) https://courses.anujjindal.in/
STEP 2: Click on the Login Button on the Top Right Corner.
STEP 3: Login into the system with the same Email id and Password which you must have used while making the payment for the course. Click on my enrolments on the right hand side to see all your enrolments.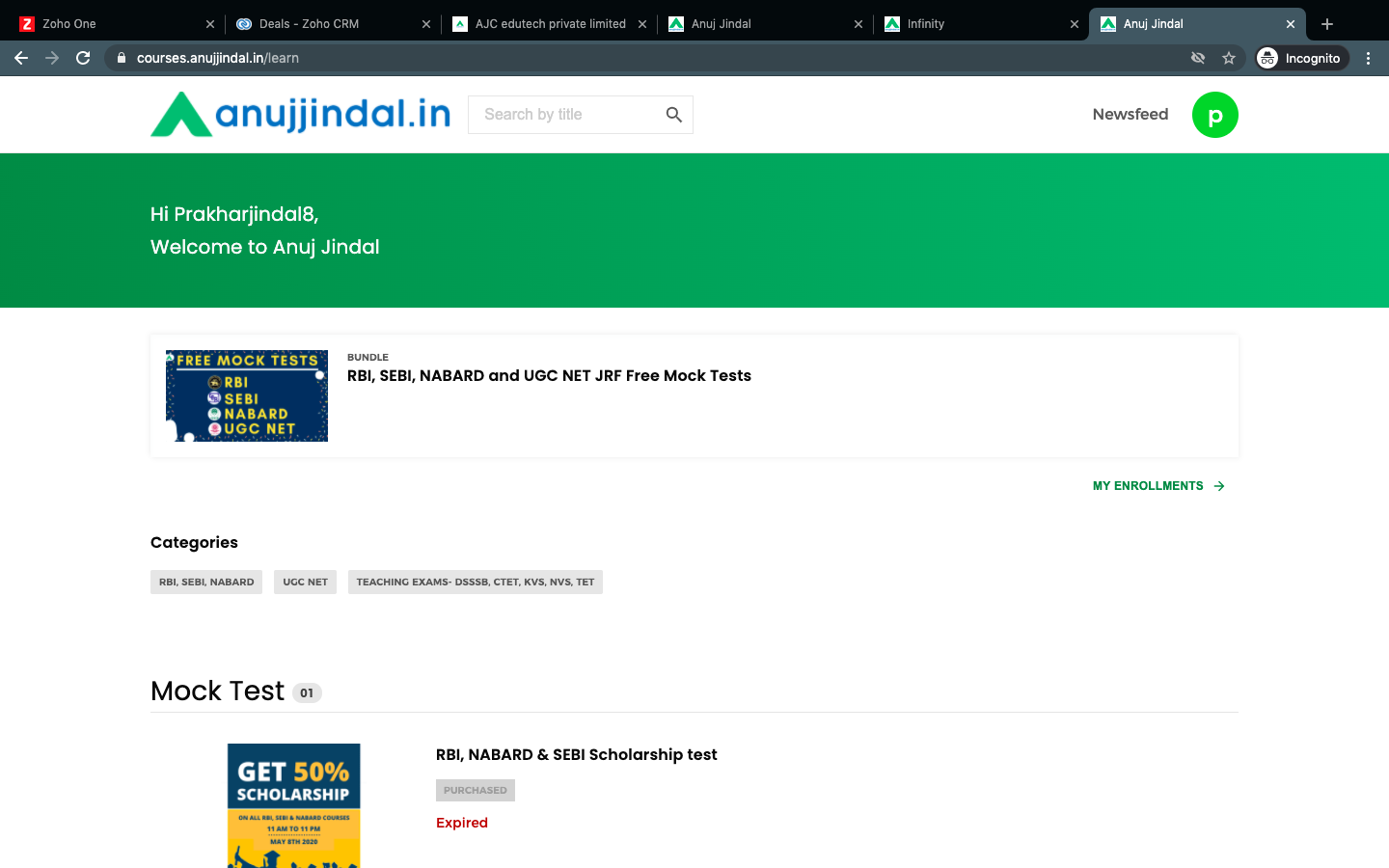 STEP 4: Go to the bundle and select the subject for which you want to download the PDF.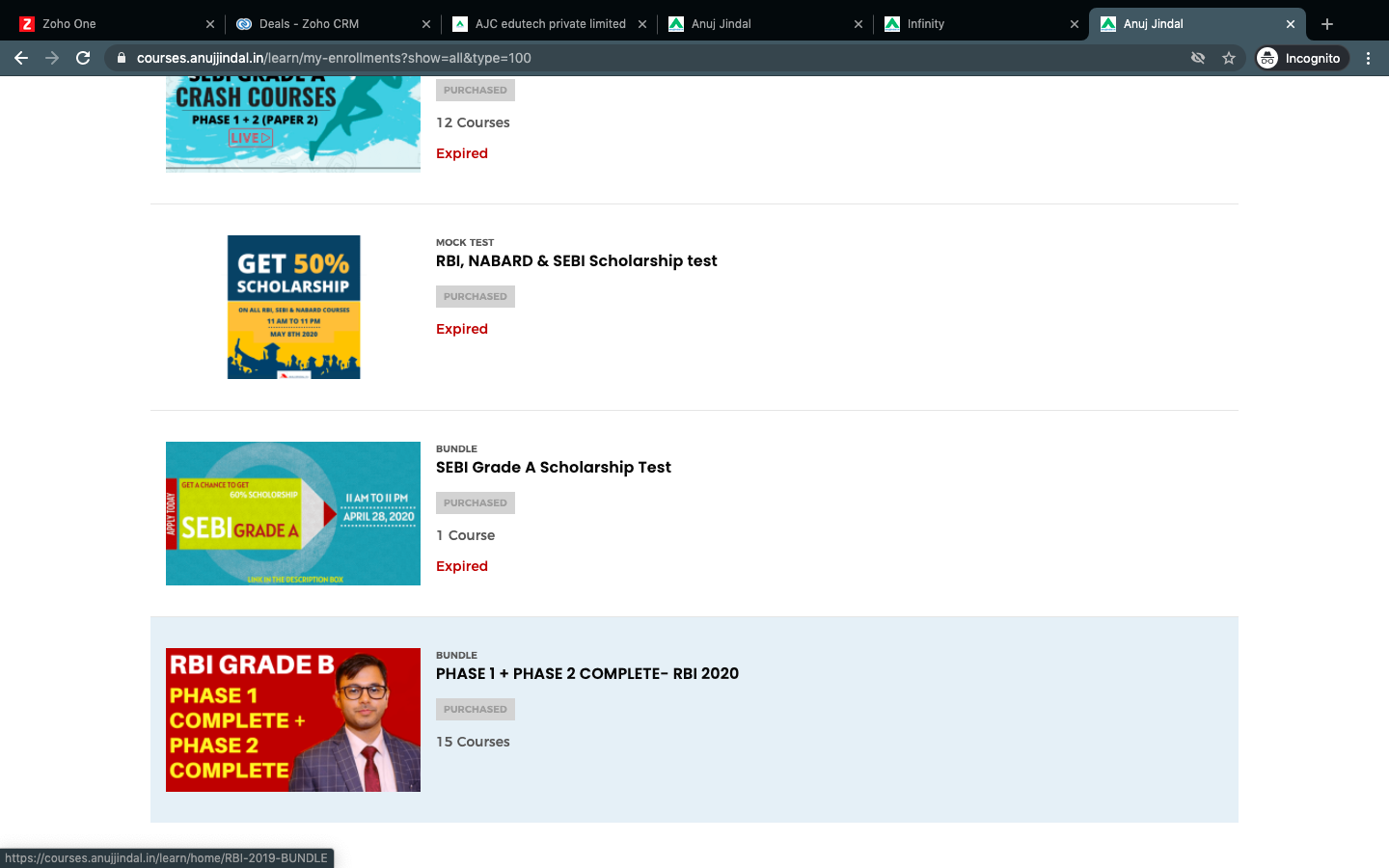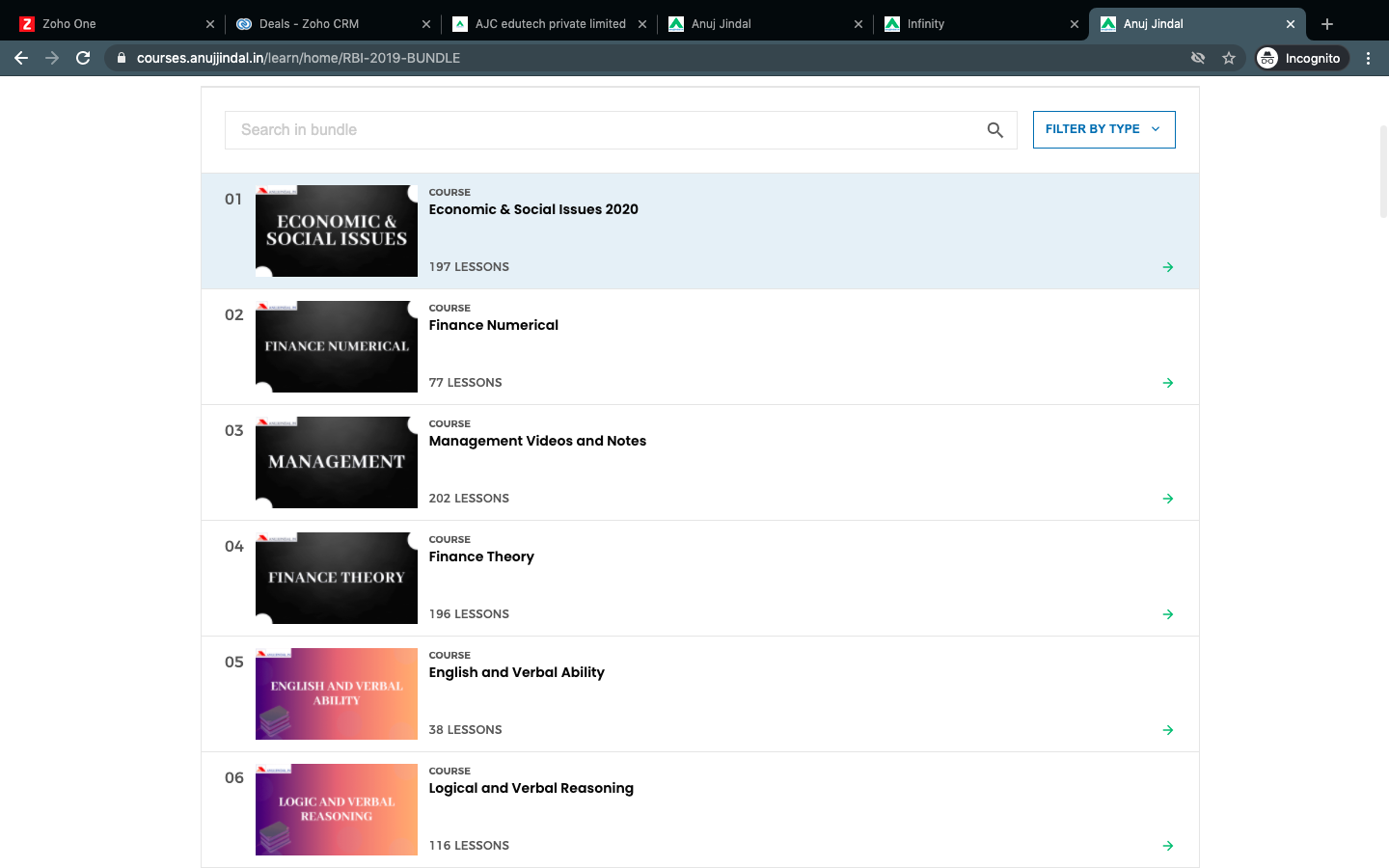 STEP 5:
Select the PDF from the right hand side and you will find an attachment written just below the name of the PDF to download the PDF.