Know how you can Enrol in Anuj Jindal's Course

In order to get yourself enrolled in the course you need to follow the following steps:

Step 1: Visit our website anujjindal.in and click on the Buy Courses section on the top of the website. Click on the course you want to enrol for.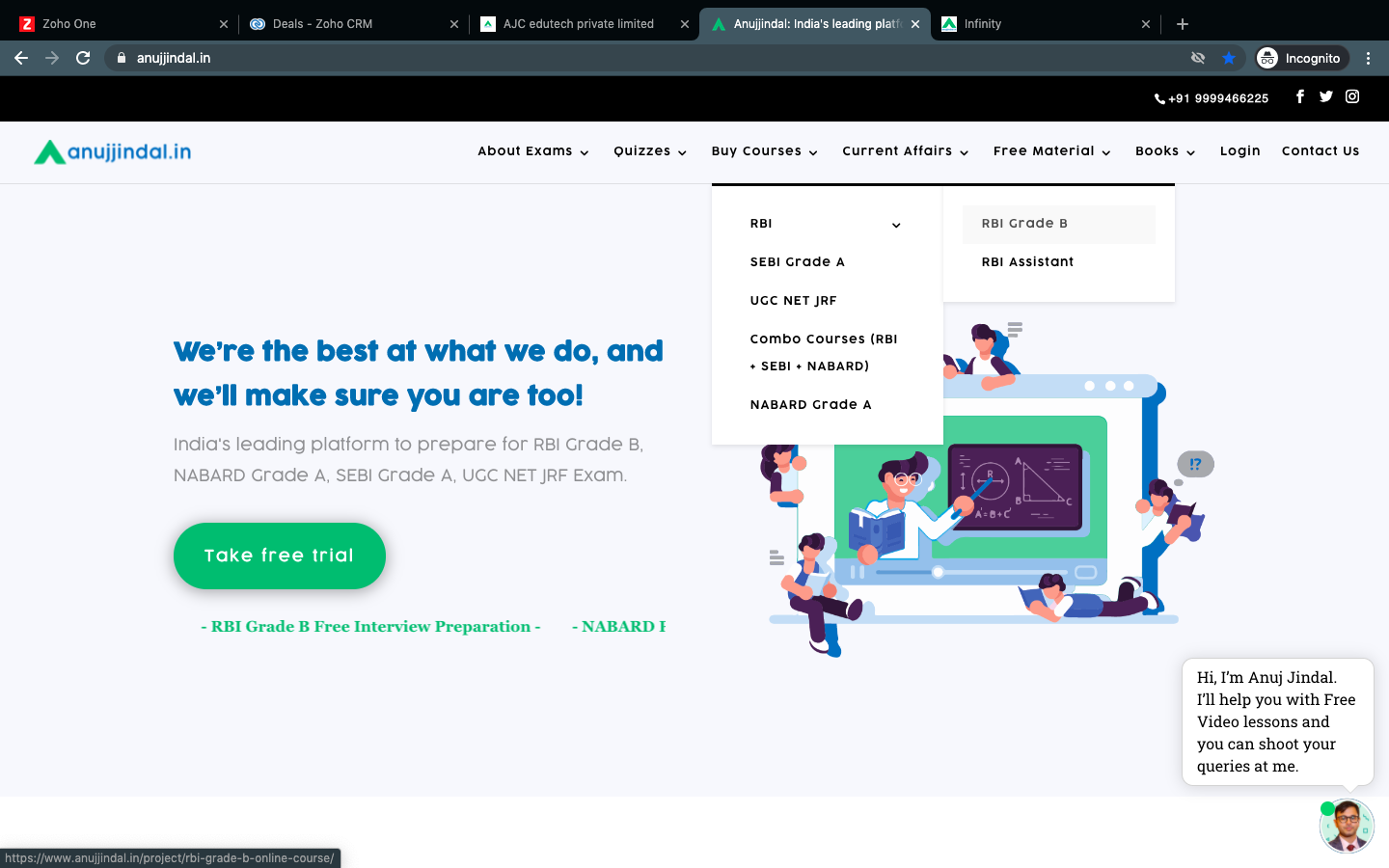 Step 2:
After clicking on the option you will be directly transported to the webpage where multiple package options are available.Click on the BUY NOW option of the course you want to purchase.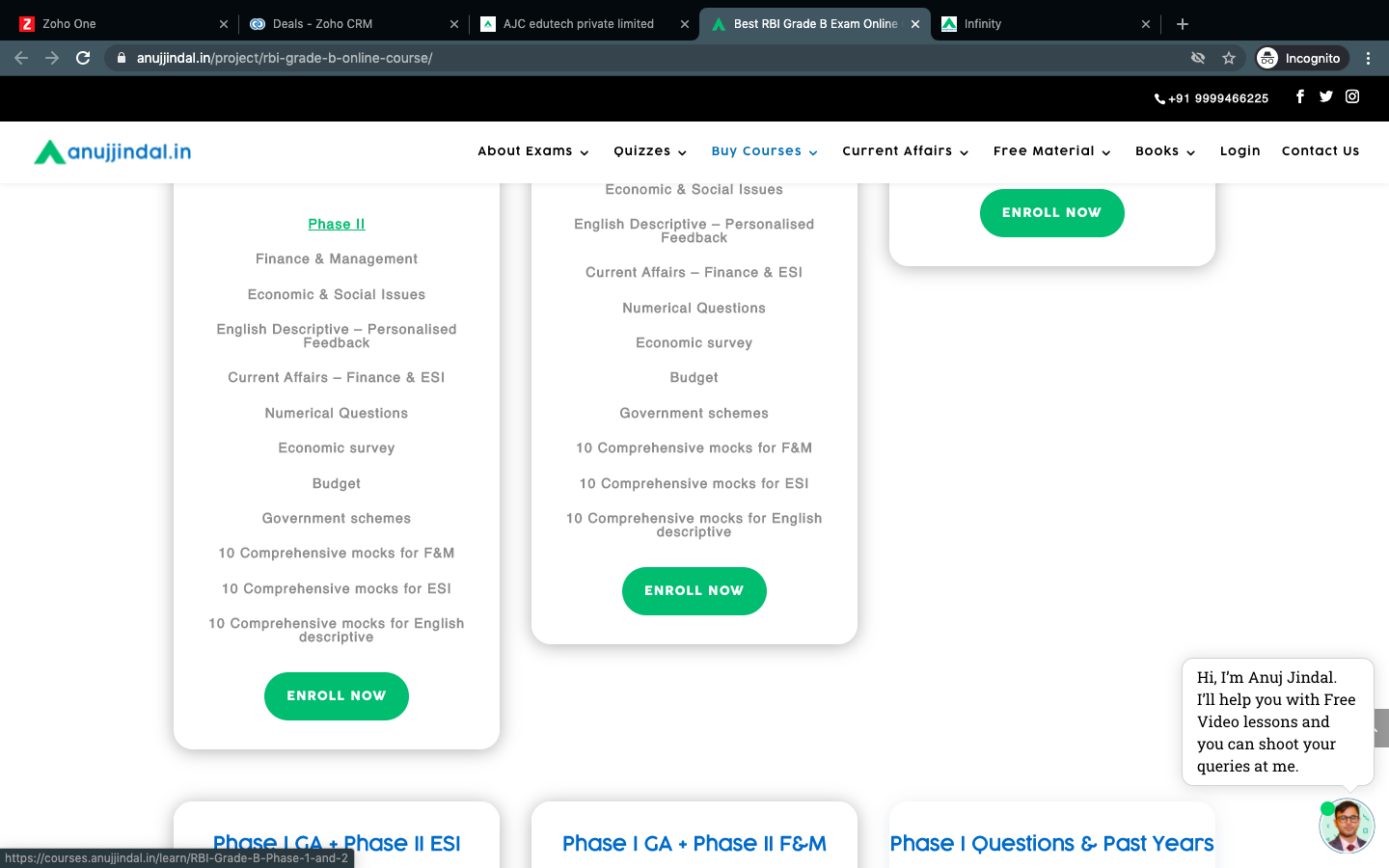 Step 3:
A new window will appear where an option to BUY BUNDLE would show up. Click on Buy Bundle option.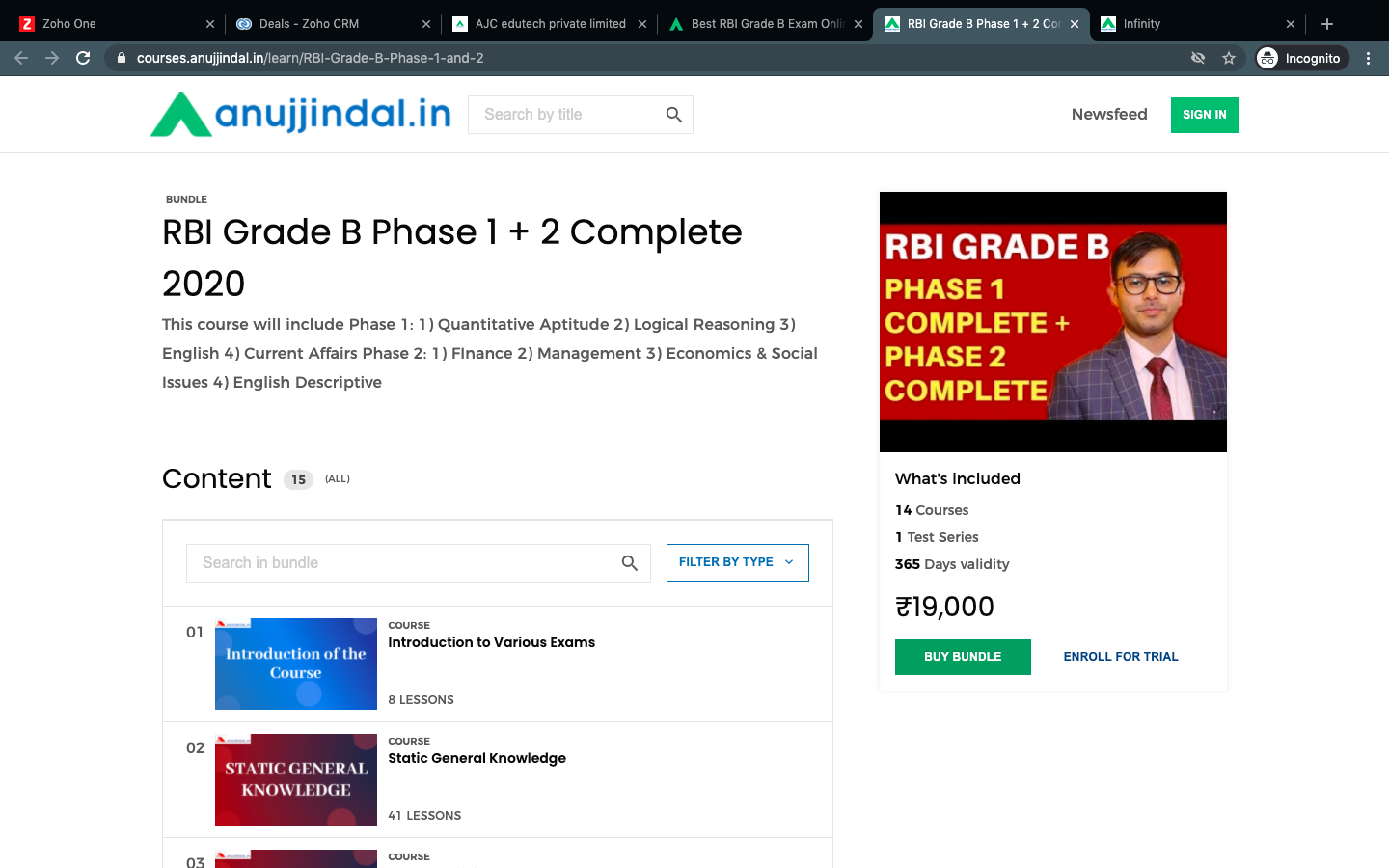 Step 4:
A New window will show up to login in/ sign up. Sign up if you are a new student and login if you are past student.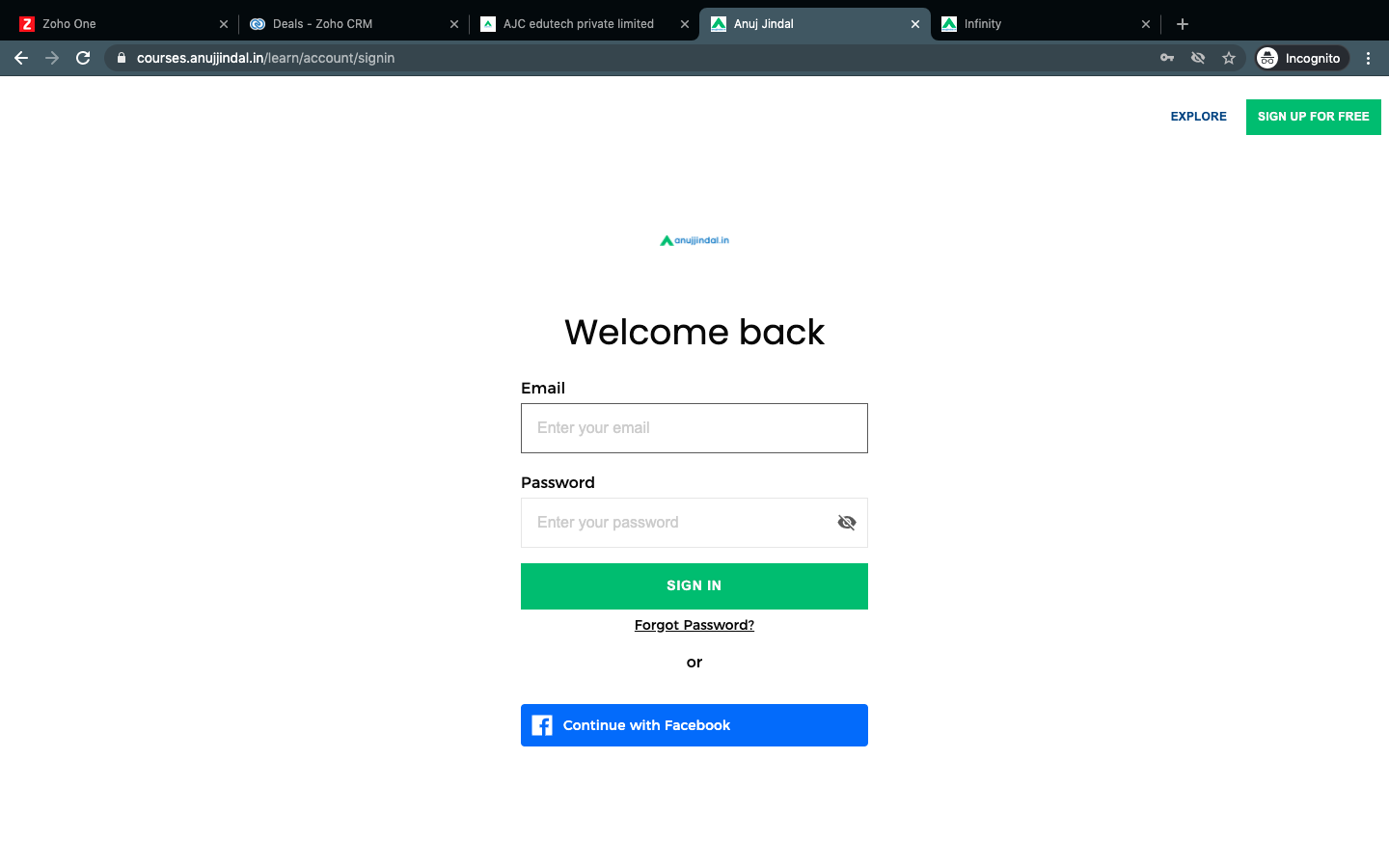 Step 5:
A New Screen will appear
where two options will be displayed- one is Pay securely and the other is APPLY CODE. You have to enter the coupon code in order to avail the discount otherwise you won't be able to buy the course at a discounted rate. After entering the discount coupon code you have to click on the Pay Securely option.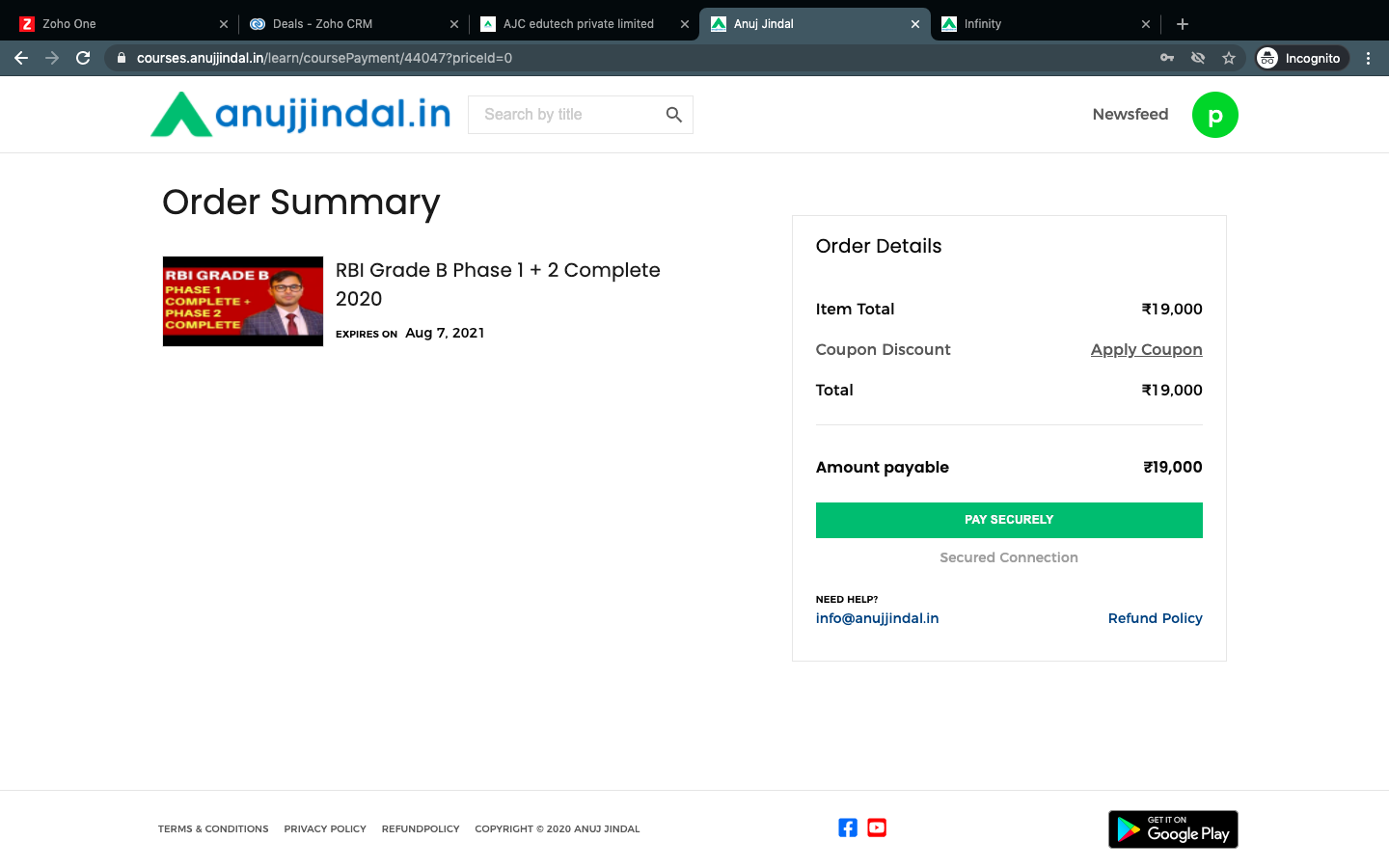 Step 6:
Then the payments gateway will appear in which you have to fill in your details such as email id and phone number. Click on NEXT option and various payment options will appear such as Debit card, Credit card, Net Banking, EMI etc.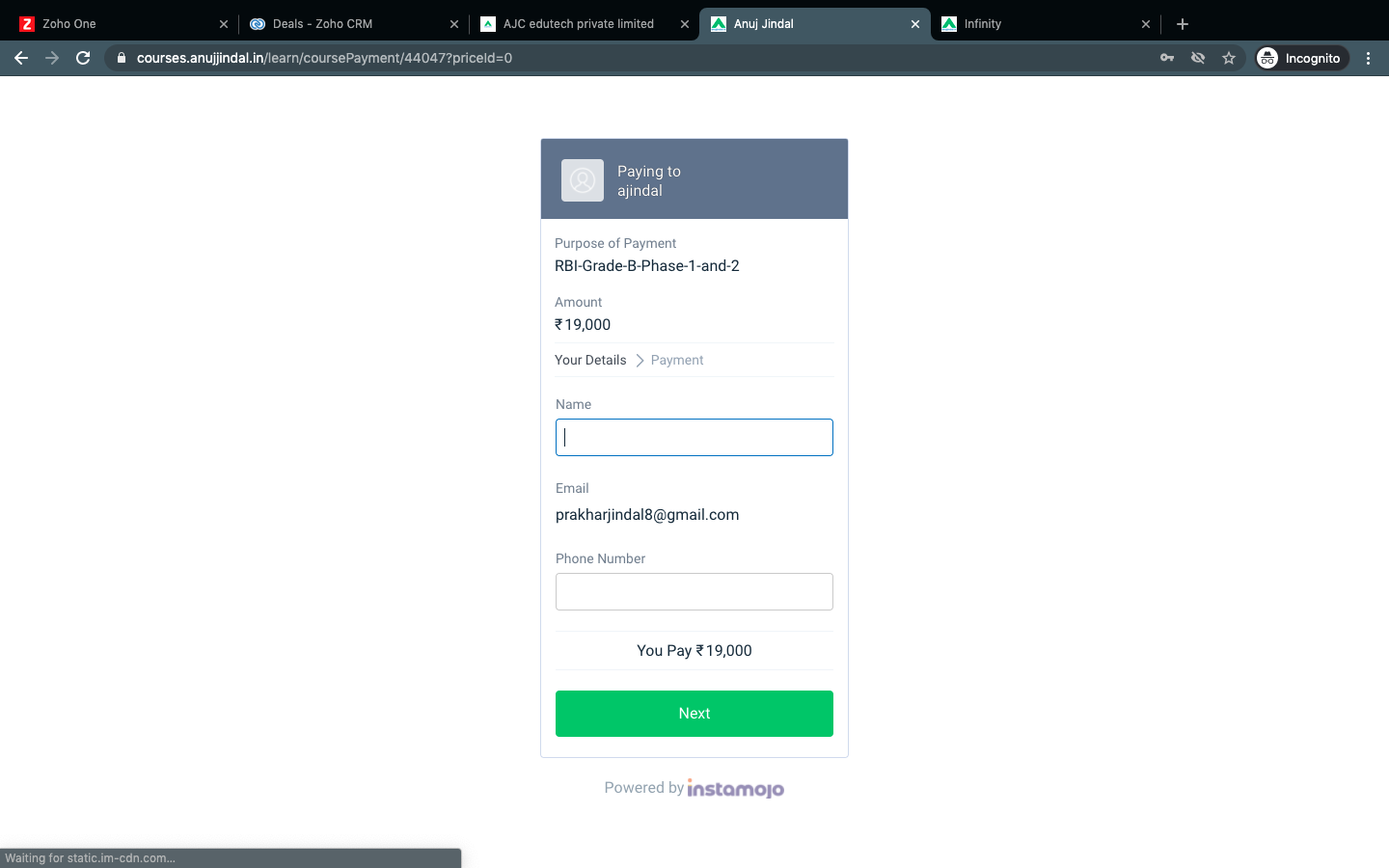 IMPORTANT
: There are instances when a student wants to enroll in a certain course and makes a payment for the same. The amount is debited from his/her account but due to technical glitches or slow internet, he/she does not get access to the course. In this case, you just need to inform us through an E-mail (info@anujjindal.in
) or WhatsApp (9999466225) and we will provide you access to the course within 24 hours.